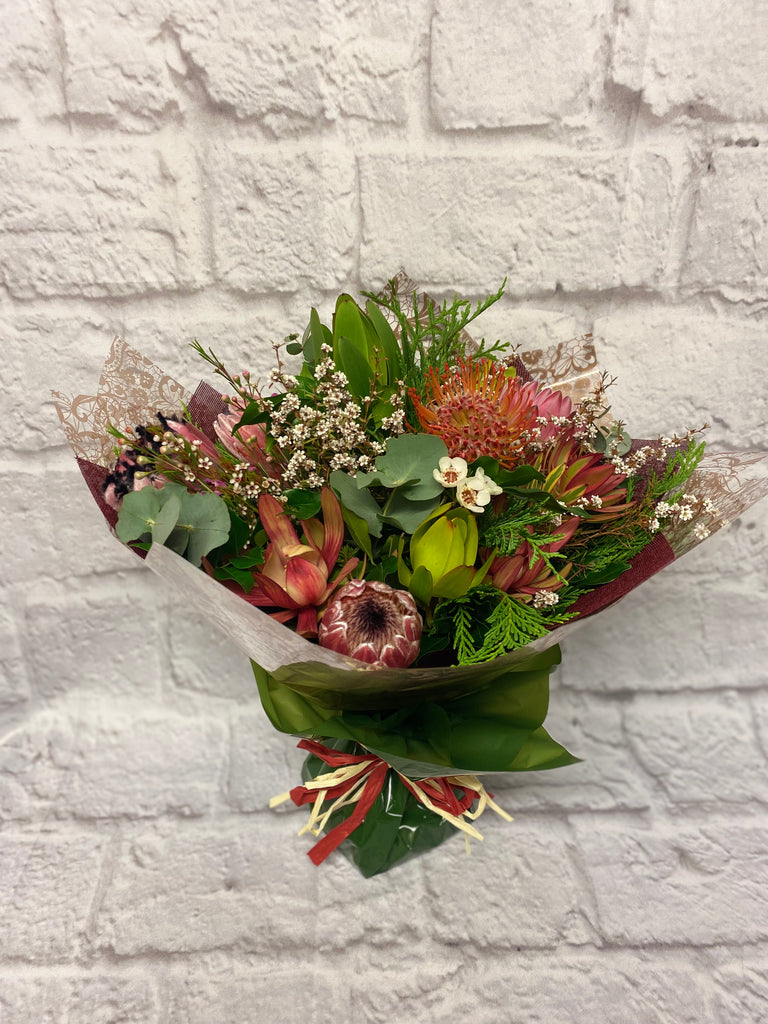 Moreton Bay Florist
Native Bouquet
A beautiful mix of Native Blooms, all wrapped up in Neutral toned coloured papers and finished with a Raffia bow. We select the finest and freshest Native Blooms of the Season, and present them in the beautiful Bouquet, suitable for any occasion.
Please note that the colour of the Native Flowers used depends on what Natives are available at the time. 
Product Notes:
Medium Size is Photo
As flowers are a product of Mother Nature, we are restricted to seasonal availability. If a particular variety of flower is unavailable, then we will use our discretion to substitute it with flowers of equal value and we will always maintain the overall feel of the bouquet, and we will always make it beautiful!