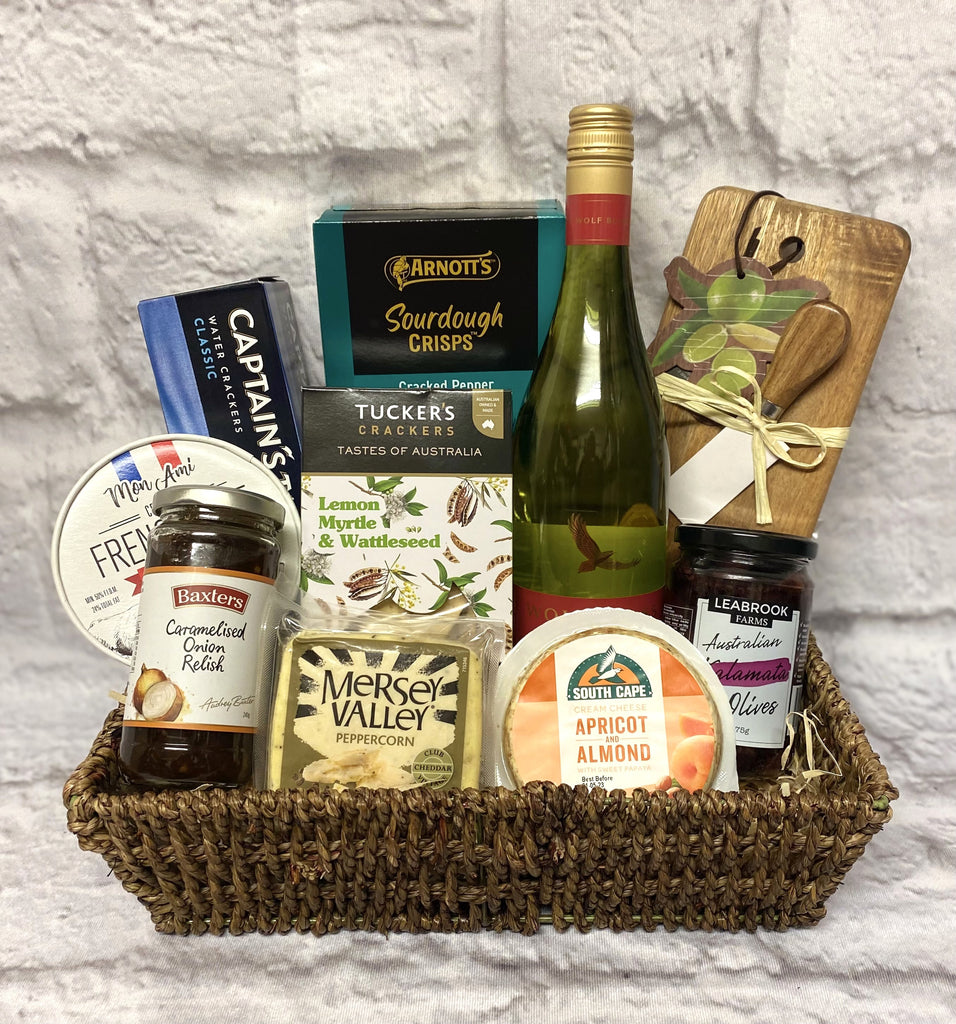 Moreton Bay Florist
Gourmet Cheese & Wine Hamper with Cheese Board
Our Gourmet Cheese and Wine Hamper, with Cheeseboard,  is filled with yummy treats to tempt. We handpick each and every item for each Cheese and Wine Hamper order, and choose from a selection of delicious, first quality, treats for each Hamper, and a nice Bottle of Wine.  We place all of the goodies in a Basket or Timber Box. 
Product Notes:
               ***  48 Hours Notice required for hampers please.  ***
  **  Please Note :   Picture is a guide as to the finished product. Each piece will be unique, and may have slight variances to the image shown. Basket, nibbles & cheese pictured will vary based on seasonal and store availability and actual item count will vary. Cheeseboard, Containers and Ribbon will vary based on store availability.
** Wine will be chosen from our selection of wines in store, please specify in order notes if you would like us to include Red or White Bottle for your order.  If not stipulated, a White Wine will be chosen.