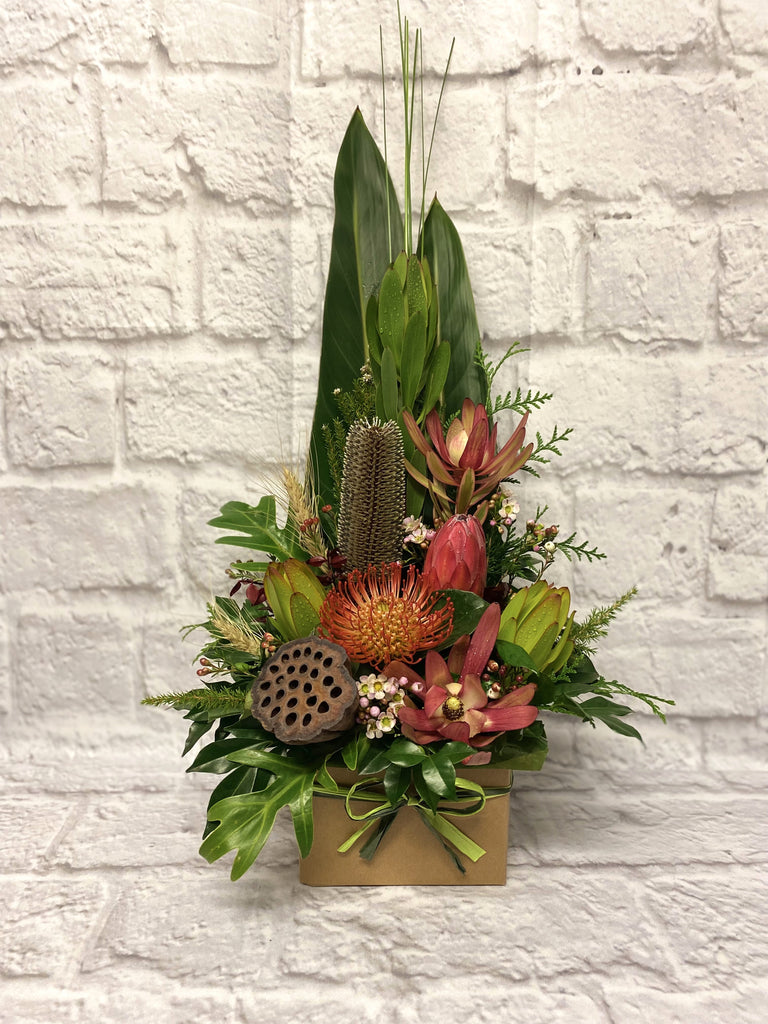 Moreton Bay Florist
Earthen Beauty
A beautiful Arrangement of long lasting Native flowers, arranged as a Tall Frontal in a natural box, finished off with a raffia bow.  We select from beautiful Native Flowers based on the season.  Native flowers are always popular, great for All Occasions. They also don't have a lot of scent for those with sensitive noses, so are also perfect for hospital wards. 
** Product Notes **   
Classic is the Photo
Flowers pictured are a guide as to the finished product. Each piece will be unique, and will have variances to the image shown, using the pictured image as a guide, as we are restricted to seasonal availability. If a particular variety is unavailable, then we will use our discretion to substitute it with items of equal concept and value and we will always maintain the overall feel of the gift, and we will always make it beautiful.  Please note that the Box the flowers are arranged in is disposable.  Box, paper, flower type and ribbons may vary based on seasonal and store availability.