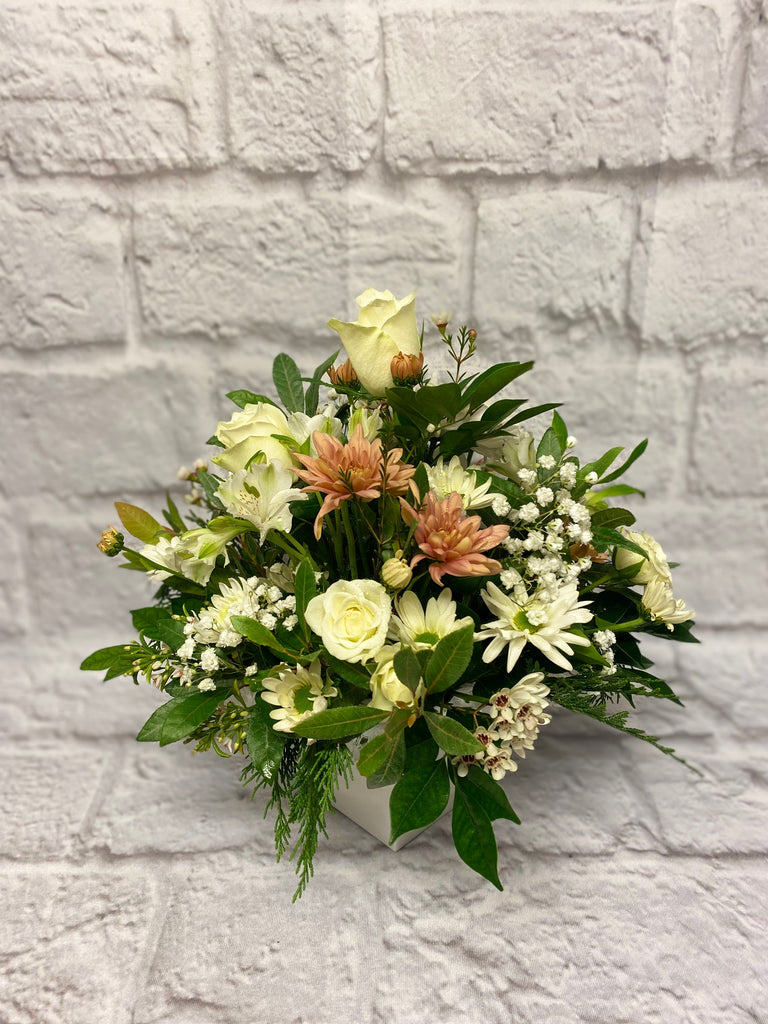 Moreton Bay Florist
Dawn
This beautiful all-round style arrangement is perfect for all Occasions. Stunning seasonal flowers in soft and pastel colours, apricots or pink tones, accented with lots of beautiful foliages. This arrangement is approx. 40 cm high.  Standard and Classic size Arrangements are  presented in a re-usable Container.   Or choose the Deluxe size, which is presented in a Ceramic Pot.   
 Product Notes
**  Classic is Photo **
As flowers are a product of Mother Nature, we are restricted to seasonal availability.  If a particular variety of flower is unavailable, then we will use our discretion to substitute it with flowers of equal value and we will always maintain the overall feel of the arrangement, and we will always make it beautiful!