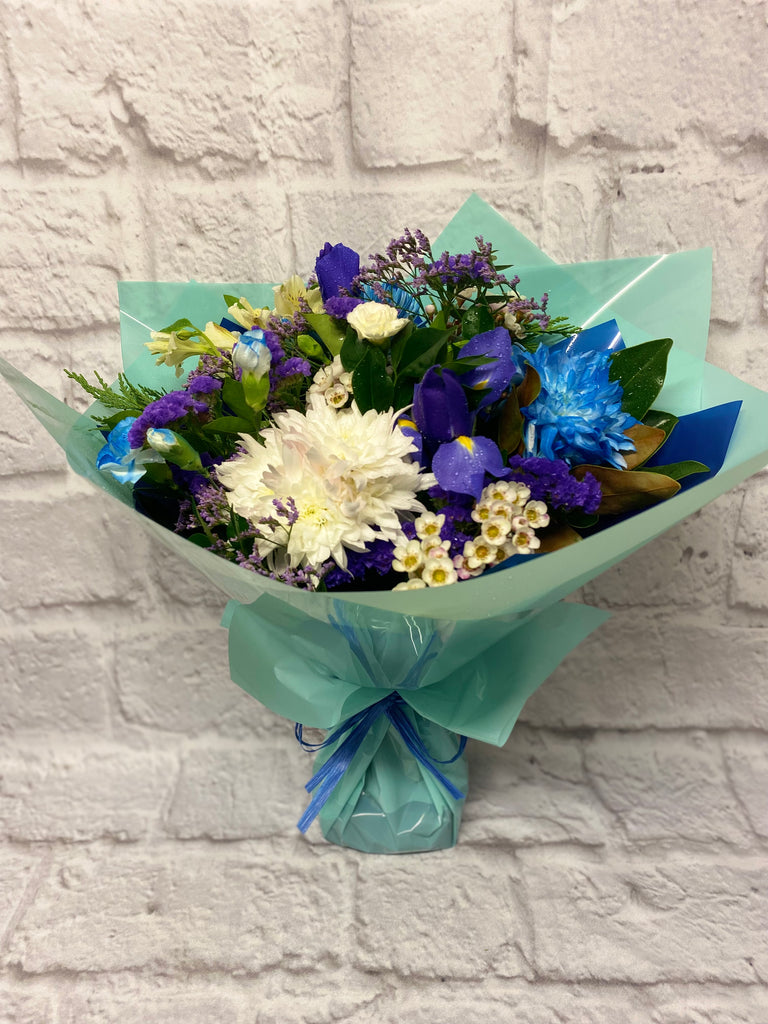 Moreton Bay Florist
Blissful Blue
This gorgeous Bouquet in Blue, Purple and White tones is perfect for any special occasion. This Bouquet is filled with Seasonal Blooms and  Accent Fillers according to the season, and we finish it all off with Blue and White gift wrap and a Bow for that beautiful finish to compliment the look.
 Product Notes:  Photo represents a $135 Bouquet value
** Flower varieties vary depending on price point selected **

Bouquet pictured is always a guide to the finished product.  As flowers are a product of Mother Nature, each piece will be unique, and will have variances to the image shown, using the pictured image as a guide, and we are restricted to seasonal availability. If a particular variety or colour of flower is unavailable, then we will use our discretion to substitute it with flowers of equal concept and value and we will always maintain the overall feel of the bouquet, and we will always make it beautiful!  Wrap and ribbon may vary based on store availability.