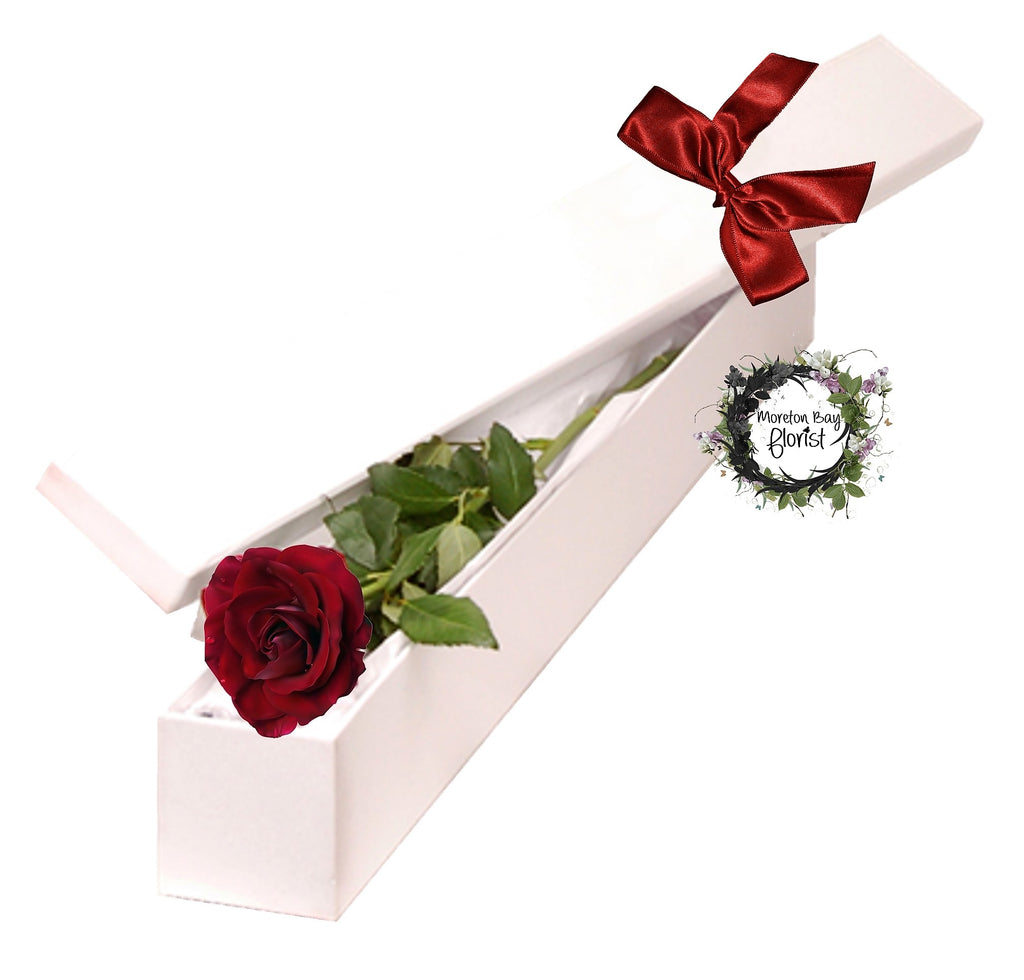 Moreton Bay Florist
Long Stemmed Rose in Rose Box Presentation
A Single Rose looks lovely presented in a Rose Box, is complimented with a filler flower & greenery, and the Box is tied off with a Bow to finish.  An Elegant and Classic way to say   "I Love You"  or  "I'm Yours!"  

This is available with a Red Rose  OR  a White Rose. 
We only have Black or Natural Coloured Presentation Boxes at the moment - White Box not available.

**  Please Note :   Picture is a guide as to the finished product. Each piece will be unique, and will have variances to the image shown, using the pictured image as a guide, and we are restricted to what is available at the time.  Wrap and ribbon will vary based on store availability.