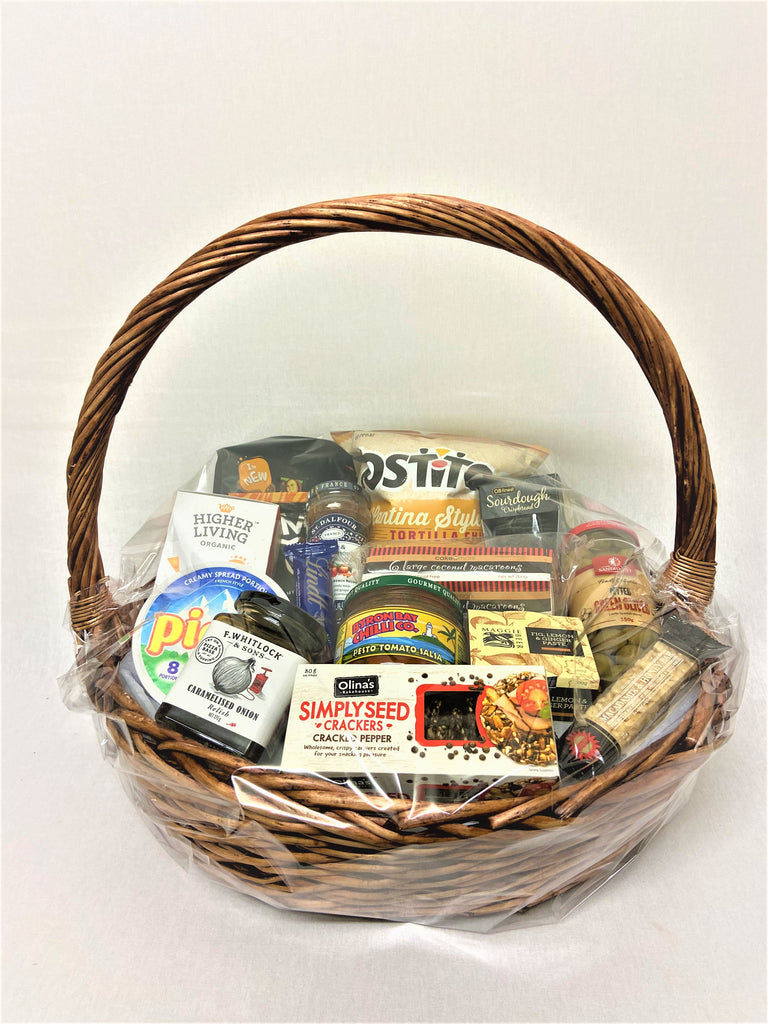 Moreton Bay Florist
Gourmet Hamper
Our Gourmet Hampers are filled with yummy treats to tempt. We handpick each and every item for each Gourmet Hamper order, and choose from a selection of Crackers, Jams, Chutneys, Relishes, Chocolates, Nuts etc for each Hamper, according to the season and availability. We shop individually for each order, so product content will vary. We use only well known and fresh ingredients in our Hampers to ensure complete satisfaction and freshness. We place all of the goodies in a Hamper Basket, Box or Tray, and then wrap the Hamper in clear wrapping with a bow to finish. Please feel free to tell us in the note section at Checkout, if your loved one likes or dislikes something in particular, and we will try and accommodate! 
                  ***  48 Hours Notice required for Hampers please.  ***
**  Please Note:    Picture is a guide as to the finished product. Each piece will be unique, and may have slight variances to the image shown. Basket and nibbles pictured will vary based on seasonal and store availability and actual item count will vary.